Welcome
Blinds, Shutters and More offers a wide selection of window treatments for your home or business, including blinds, shades, shutters, and draperies. Browse our selection of window covering products!
Motorization is here and Blinds, Shutters and More offers window treatment automation to almost any blinds, shades, or shutters we offer. Contact us today to find out more about window treatment motorization.
Blinds, Shutters and More provides window treatment services in and around Niceville, FL including Navarre, Fort Walton Beach, Destin, Miramar Beach, Santa Rosa Beach, Freeport, Crestview, Seaside, and Gulf Breeze.
For more details on Blinds, Shutters and More, visit our parent site at http://www.shuttersdestin.com.
Featured Product
Motorized Lift & Tilt System for Treanna Shades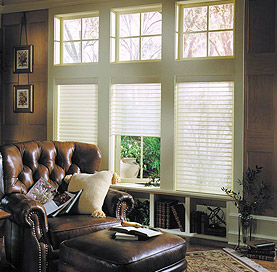 Treanna blind products use the LT30 motorized lift and tilt system. These products can be operated with either the battery power, DC 12V transformer, or solar power and all on radio frequency. Motorization is available for use with all Treanna sheer shades. Existing shades can also be retro-fitted.