Welcome
Blinds, Shutters and More offers a wide selection of window treatments for your home or business, including blinds, shades, shutters, and draperies. Browse our selection of window covering products!
Motorization is here and Blinds, Shutters and More offers window treatment automation to almost any blinds, shades, or shutters we offer. Contact us today to find out more about window treatment motorization.
Blinds, Shutters and More provides window treatment services in and around Niceville, FL including Navarre, Fort Walton Beach, Destin, Miramar Beach, Santa Rosa Beach, Freeport, Crestview, Seaside, and Gulf Breeze.
For more details on Blinds, Shutters and More, visit our parent site at http://www.shuttersdestin.com.
Featured Product
SunQuest SL300 Vinyl Shutters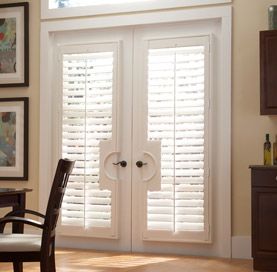 SunQuest SL300 Solid Vinyl Shutters bring you the warmth of classic southern-style plantation shutters, in both 2-1/2", 3-1/2" and 4-1/2" louvers in three colors. SunQuest SL300 Shutters have a paintable surface so they can be customized after the purchase. The SL300 is a cellular PVC that is an excellent insulator, waterproof and self-extinguishing. It will not rot and is termite-proof. It's extruded with a celluca finish that resists dings and scratches. SunQuest SL300 Shutters are custom made to fit your windows and doors and are backed by a 10-year warranty. SunQuest Shutters are the perfect solution at home or office.